Woven between evergreens and limestone rests a hidden wonderland of world-class hiking trails. Here are just a few of our favorite Black Hills hiking trails.
Crow Peak
You'll want to start early on this one! Clocking in at 6.8 miles round trip and a 1600 ft. elevation gain, it feels like the peak is "just around the corner" for most of the hike. At last, you're rewarded for the trek with one of the best views you'll find. The trailhead starts 20 minutes west of Spearfish.
Difficulty: Moderate
Community Caves
Short but sweet steep. Journey above the treetops, navigating a steep climb over loose rocks, and experience an adventure most of the locals don't even know about! The path opens up to naturally built caves, enveloping a trickling waterfall above. Community Caves is located near Spearfish, SD.
Difficulty: Moderate to Intense
Devil's Bathtub
Despite the name, this trail is gentle and kid-friendly. The 1.6 mile (round trip) trail meanders along the flowing creek, crossing in many places over slippery rocks, so water shoes or sneakers with treads are recommended. It's a beautiful path every step of the way leading to a natural spring and waterslide! Take it from us, the weight of an adult goes down the slide a lot faster than a child. That's all we're saying…
Difficulty: Easy
Badlands National Park
Off the beaten path, an hour southwest of Rapid City, lies one of the world's richest fossil beds, created slowly over 75 million years. Explore natural buttes, canyons, pinnacles and spires. Our favorite is Notch Trail which features a wooden ladder staircase, scenic canyon, and a brief walk along a cliff trail, ending with a beautiful view of the Badlands.
Difficulty: Easy to Intense (Choose Your Trail)
Lost Cabin Trail
Love a challenge? You'll want great hiking boots, snacks, and water for this strenuous 14.7-mile loop trail near Hill City that takes about 7-8 hours. The trail is great for camping, hiking, and even horseback riding and you'll be rewarded for your efforts with some incredible views. Soak in the beauty of western South Dakota on this lesser-traveled trail.
Difficulty: Easy to Intense (Choose Your Trail)
Cathedral Spires
This is where we'd film our next space movie. Otherworldly granite outcroppings are the backdrop for this unforgettable 1-mile trek up and into the mountains. Along the way, you'll cross streams, caverns, caves, and curious wildlife. Keep in mind, you'll want to wear hiking shoes with some grip. This area is also known for incredible rock climbing.
Difficulty: Moderate
Mickelson Trail
Spanning 109 miles, this is a well-groomed gravel trail. You can walk out the front door of Modern on Main, hook a left across the street, and hop on the trail right there! The trail passes through Hill City on a gentle incline, running parallel to a natural stream and sometimes encroaching near the highway. Additionally, you'll pass through the forest and beautiful groves of Aspen. This is a very popular area for hiking, road biking, and trail running, so you will most likely encounter other people while exploring. Wave hello!
Difficulty: Easy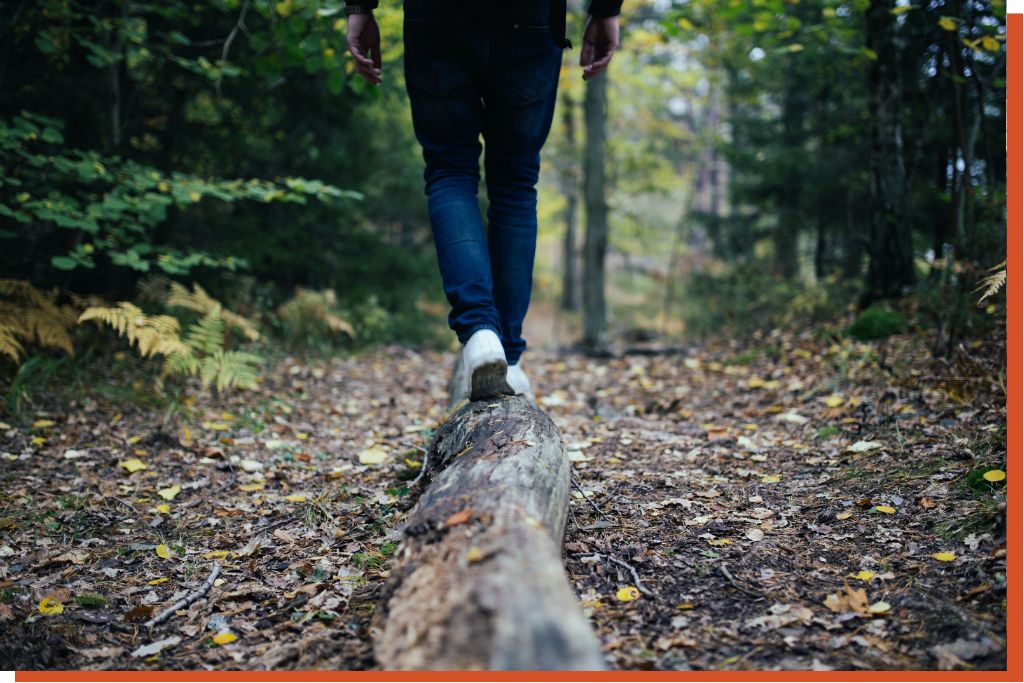 More Incredible Black Hills Hiking Trails
We'd talk forever if you'd let us about all of the places to explore. For starters, Hippie Hole, Black Elk Peak, Bear Butte, Buzzard's Roost, Roughlock Falls…okay, we're getting windy.
Don't forget hiking shoes, light layers, water, sunscreen, snacks, and bug spray.