From small-town feels to wonderful local eateries, Custer is nothing if not charming. You can plan your trip around Custer State Park, the Wildlife Loop, Mount Rushmore, Crazy Horse, or Wind Cave National Park – all are within 30 miles of your front door. When you're done exploring for the day, enjoy all the amenities Custer has to offer (it's a hidden foodie haven!) or kick back at your cabin. We have a handful of great options in the area.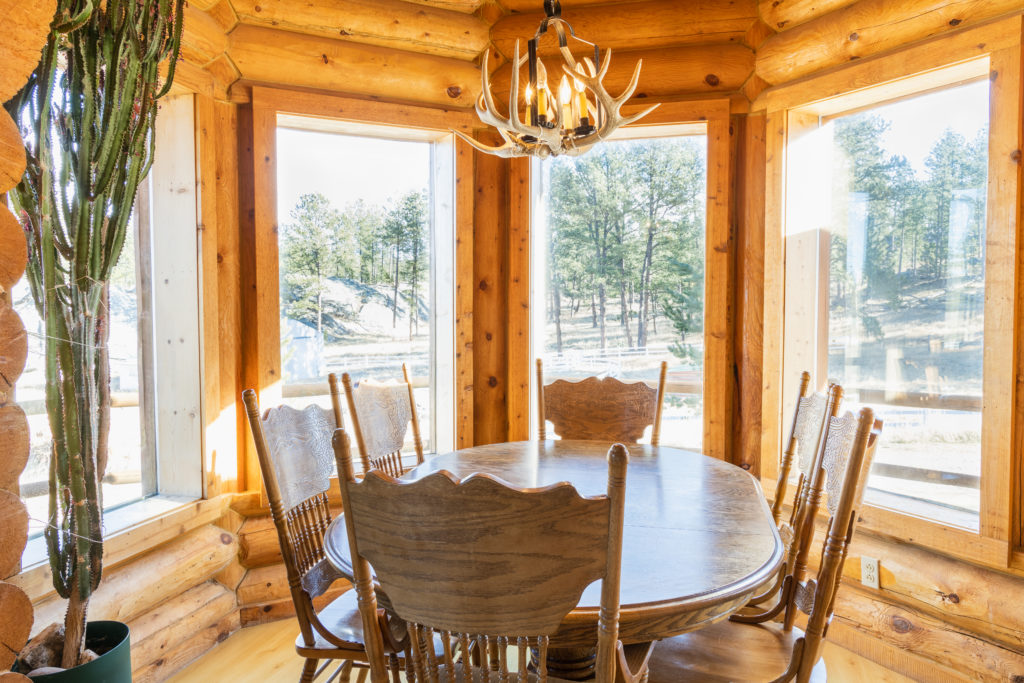 Settle in on your own acreage at Whitetail Springs Lodge.
Seventeen acres, that is! This cabin is tucked away, off the road, for a quiet South Dakota oasis. Bordering National Forest land, it's complete with beautiful views, your own private pond, a balcony off the master bedroom, and a wraparound deck. There are no neighbors in sight, aside from deer, chipmunks, birds, and the occasional elk that might stop by.
Stay close at the Custer Lookout Lodge.
Built nearly a century ago, this cozy cabin is a relaxing home away from home. Soak in the stunning views on wraparound decks or cook a great meal in the modern, fully-furnished kitchen. It's located on the edge of town, just within walking distance from downtown, yet somehow feels like you're miles away from anyone else.
Relax and reinvigorate at Beaver Creek Lodge.
Set on 21 acres of private wooded land, on a hillside overlooking Beaver Creek, this is the ultimate experience for wildlife lovers and photographers. You're located just 5 miles from Custer State Park and 1 mile from Wind Cave Park, meaning you won't have to travel far to witness herds of wild Elk and Bison. The cabin itself showcases oversized hand-hewn logs, vaulted ceilings, and artistic finishes with a wraparound deck and three private balconies.
We think you'll like it here! Please get in touch with any questions.