Our vacation rentals are always sweet, never scary. However, we can't say the same for the ghost towns of the Black Hills! Buckle in, buttercup. We're exploring our favorites in the spirit of spooky-season.
Camp Crook was established in 1875.
Pactola Lake is one of our favorite places to spend the summer days. However, the landscape in the 1800's looked a lot different. Beneath the 150′ deep lake are eerie remnants of a once-booming mining town, basically untouched, called Camp Crook. It was intentionally submerged in the early 1950's to create the modern recreational Lake.
Silver City was built shortly after.
The sister city to Camp Crook, this was first settled in 1876 by the Gorman Brothers from Canada. They set up two mines, Diana Lode and The Lady of the Hills, located on the Western Railroad. By 1878, over 300 people lived in Silver City. It's outlasted many other failed mining towns and had a post office until 1964 and a convenience store up until recently. Today, fewer than 100 residents enjoy this serene mountain town. Our owners' great-grandparents purchased a log cabin in Silver City that still stands, with no running water, but a pretty view of the river. Loaded with childhood memories and hiking trails, it will always be a special place for us.
You've got to visit Galena.
This is another example of the ghost towns of the Black Hills that sprang up during the 1876 gold rush. Once home to 400 pioneers, there are still many remnants of the historic homes and relics from 140 years ago. Additionally, Sarah Campbell lived here, the first woman to file a mining claim. She was known as "Aunt Sally" and was a cook on Custer's 1874 expedition. She's buried at the Vinegar Hill Cemetery. Today, this area is best traveled by ATV and has some of our favorite trails to drive.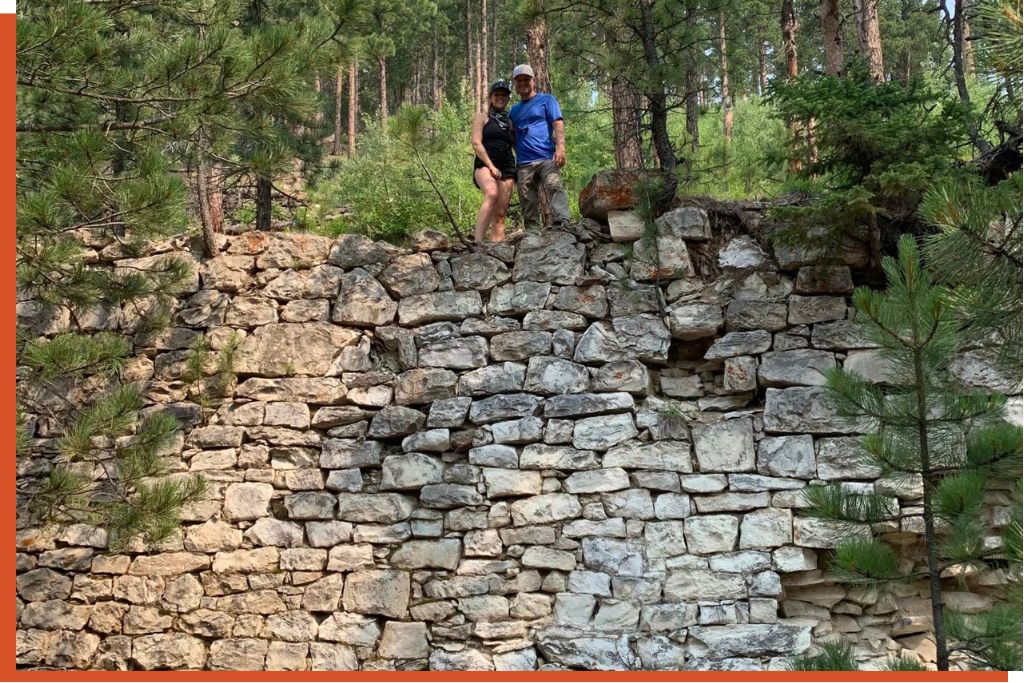 Here's one that isn't famous.
It wasn't until researching that we came across Spokane, located 16 miles from Custer. We're there almost every day, so you'd think we would have seen a sign? Something? Anyways, this has to be the best-kept secret in the Black Hills. It was founded in 1890 for gold but is actually rich in silver, copper, zinc, and graphite. It was lucrative in 1927, and the town had a profit of $144,742 to fund the schoolhouses which are still standing. Sadly, the town was abandoned by 1940. Today, there's a 1.5 mile loop trail that locals take for hiking or horseback riding. However, you'll want to be careful exploring due to the failing structures.
Mystic was founded on Castle Creek near Custer.
It was settled in 1876 and was first called "Sitting Bull." However, it never grew larger than 100 people as miners left for more prosperous areas. Keep in mind, the Black Hills mining boom started in the Custer area but soon migrated toward Deadwood. Today, this is a beautiful area to explore and an old chapel still remains.
We hope you have a safe and spooky Halloween!